Unintentional Calendar
Interaction Design
2019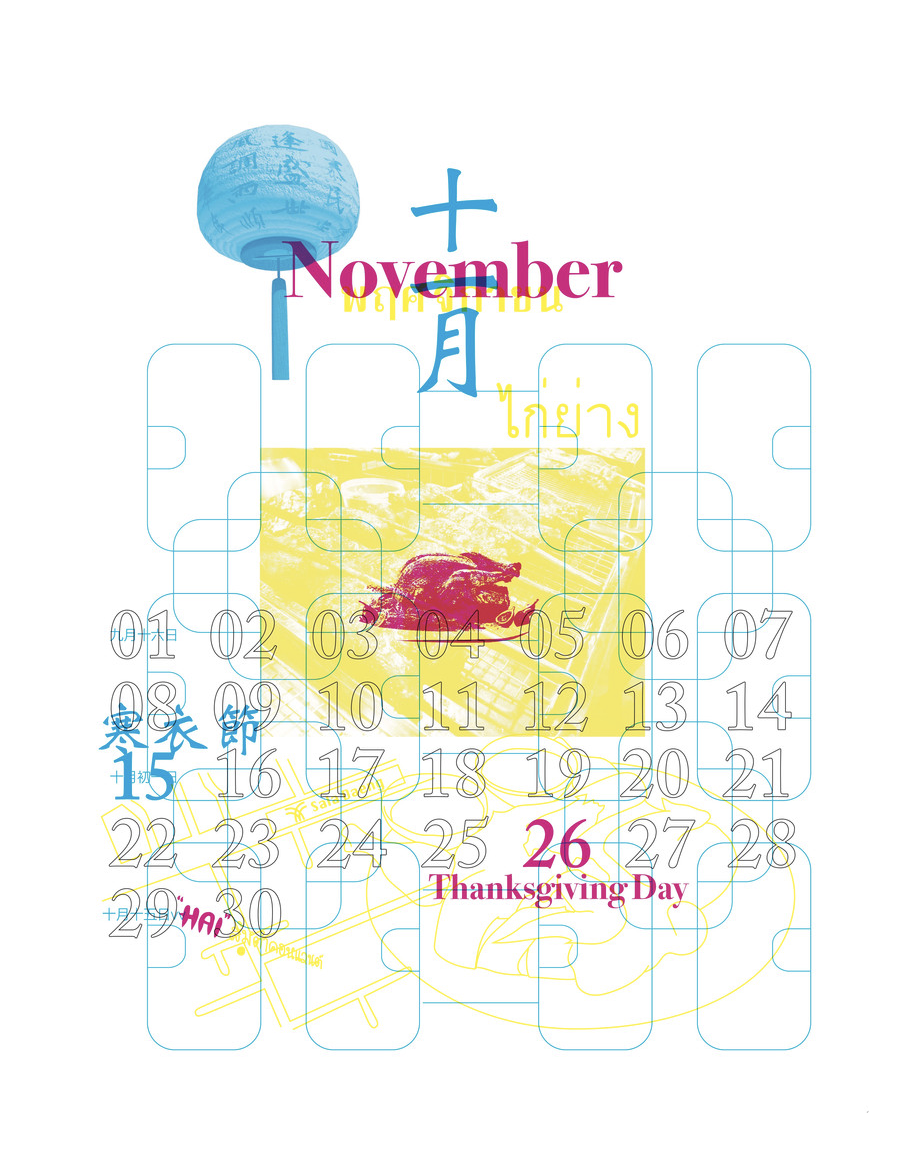 Bangrak, the multi-cultural district where three different cultures, Thai, Chinese and European, stay together not in an aesthetical way, but with an aesthetic view. This calendar is designed to imitate the perspectives of multi-cultures in Bangrak and interacts with different chromatic stimulus between CMYK printed and RGB filters. Three cultural layers on calendar are overlayed onto each other. Through colored sunglasses, it shows clear image of each layer along with the mutual elements. Therefore, this work aims to emphasizes how every elements in Bangrak harmonizes together, despite its difference in origin and nature.
The collaboration work between
CommDe student and Taiwanese student from SCCD
during 23-28 Oct 2019.

Group Member
Pakanun Luppayaporn
Pavisa Sethabutra
Seung Yeon Kim
Kittanaikarn Wasukulpornpat
Hui-Ning Lee
Interaction design
Publication and layout design
Cultural research
Visual identification